Hillsborough Jr Raiders Girls Lacrosse
Co-Directors: Peter Bakaletz, Samantha Hand & Chris Gibson
Interested in playing the fastest growing girls sport?
Join the Hillsborough Jr Raiders Girls Youth Lacrosse Travel Teams
2021 Season – March to June

Click here to view the slideshow from the parent meeting on 2/26.

*The team is part of the Jersey Girls Lacrosse Association (JGLA) and will play as a member of
Conference F.
JGLA Website
We play girls youth travel teams from local areas including: Somerset, Hunterdon, Mercer & Middlesex Counties.
Games are held once or twice a week & the schedule varies depending on home team availability & inclement weather. There will be approximately 15-20 games

Open to girls in K- 8th grade
This year's teams will be made based upon grade
Little Laxers (K-2) Clinic-Based only on home field Sunday Mornings 11a-12:00p
3/4 Laxers (Grades 3-4)
5/6 Laxers (Grades 5-6)
7/8 Laxers (Grades 7-8)
No prior experience necessary for any of these levels.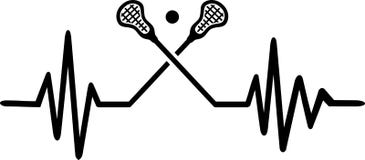 Coaching: The sport of lacrosse will be introduced in a motivating, enthusiastic atmosphere where fundamental skill building will be coupled with strategic game instruction. Practice will include stick work, concept drills, offensive and defensive game strategy, and conditioning. The coaches are knowledgeable and experienced in the sport of girl's lacrosse. They are US Lacrosse Certified parents, former/future college lacrosse players, former HHS alumni, current HHS Players and members of past county and conference championship teams.
Practices/Games:
Practices start at Iron Peak Sports Complex, 137 Mountain View Rd, Hillsborough in early March (Monday & Wednesday nights)

Mondays

Wednesdays

3/4 & 5/6 Teams:

6-6:45 PM

3/4 & 5/6 Teams:

6-6:45 PM

7/8 Teams:

6:45 - 7:15 PM

7/8 Teams:

6:45 - 7:15 PM

Practices outdoors will be held April-June on Monday & Wednesdays for all age groups mainly at Woodfield Park Mr C East Fields.
Little Laxer Registration: $75/child (includes tshirt): Registration ends March 15, 2020
Registration fee of $200 for those in grades 3-8 and $75 for those in grades K-2.
Uniforms (Grades 3-8):
JGLA requires all girls wear the same uniform.
If you have played 2019 Lacrosse or Field Hocket with us, you already have the new uniform
UNiform purchases and seperates orders will be announced in January 2020.

Additional Items Required
Equipment: Girls lacrosse stick, eye mask, soccer cleats and mouth guard that is NOT white, clear. or green.

US Lacrosse Membership: You will be prompted during the registration process to obtain a US Lacrosse membership. This is good for a year.
Work Bond for 3rd-8th grade will be $150 for 4 hours of work bond service.
Register online no later than December 15th. All accounts must be paid- in-full as of December 15th otherwise you will incur a late fee.
A late fee will be incurred for registrations starting December 16, 2019. There will be a hard stop on registrations December 31, 2019